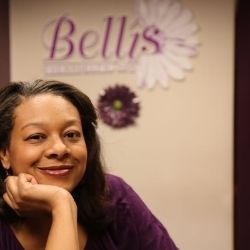 Massage therapy has hit mainstream America full force. As the industry has grown, so have varieties of massage offered. I recently asked Brandi Ellis, owner of Bellis Therapeutic Spa in Farmington, Michigan what her favorite type of massage was. Her answer may surprise you.
Bellis' website, bellistspa.com, spotlights the many different types of massage her staff specializes in. Brandi's favorite was new to me - Raindrop Therapy.
Brandi informed me that Raindrop Therapy used undiluted essential oils (NEAT oils) like lavender and eucalyptus to increase relaxation and stimulate mood. The oils are gently dropped onto the spine and feel like warm raindrops.
"This is my favorite type of massage to give and to receive," Brandi said. "I love how the warm towels allow the essential oils to penetrate directly into the skin." Raindrop Therapy has a full, powerful effect on the body. The result - full relaxation that lasts for days.
Bellis Therapeutic Spa recommends clients partake in a series of 3 Raindrop Therapy sessions, using the same essential oil each time. This approach gives the oils a chance to absorb over time, maximizing the effects.
To learn how Raindrop Therapy works and the amazing benefits of it, check out Bellis Therapeutic Spa's article: What is Raindrop Therapy?
Written by: Heather Doering