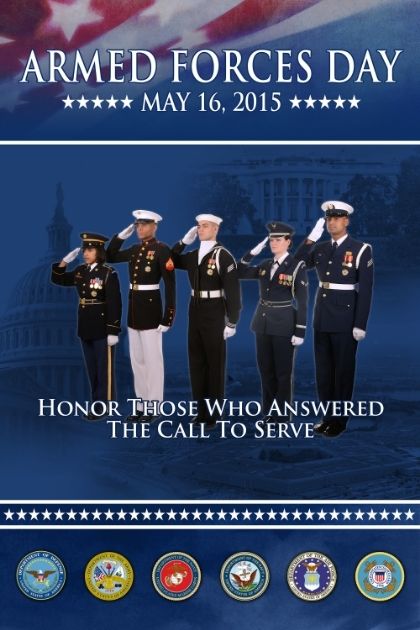 Saturday, May 16th, is Armed Forces Day, a dedicated National recognition of the men and women who have served our country in war and peace. On this 65th anniversary of Armed Forces Day, as we honor our past and current Navy, Army, Air Force, Marines, Coast Guard, National Guard, and Reserve members, consider the many freedoms we, as individuals and as a nation, expect and celebrate on an hourly basis.
The sacrifices of the thousands and thousands who have heartlessly and bravely served, have protected and upheld the tenets upon which our great nation was formed.. Please thank a Veteran today, fly your flag, and remember, with honor and respect, those who have dedicated themselves to preserving the United States.
For those of you currently serving or have served in the Armed Forces, we thank you. Your sacrifice of family, stability, and knowing what life holds from one day to the next is something most Americans can't fathom. We celebrate our freedoms, we celebrate our great country, and most of all, we celebrate you!